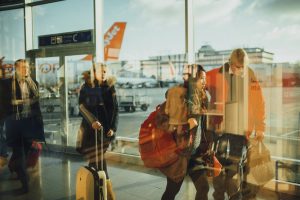 My holiday travels have taken me all over the world. But the one thing I used to dread was getting ready for a trip and packing. Over time a developed a process that helped me speed up the packing process and almost guarantee that I did not forget something important (like packing underwear). Whether you travel once a year or several times, these travel tips should help you have a more enjoyable trip.
Top Travel Tips
1. Check-List. Build a travel list of what you need to pack or create a packing list. Spending a little time creating a packing template checklist in Excel for business or tourist trips could save you lots of time and guarantee you won't forget anything major. Use a similar list to determine which errands to do, bills to pay, and paper deliveries to stop.
2. Toiletries. Hold onto those travel toiletry bags the airlines give you. Use those toiletry bags they give you on upgrades to pre-pack your toiletries bag. Buy mini travel items like deodorant, lotion, toothpaste from drugstore. I also use the toothbrushes, floss and toothpaste given to me by my dentist to pack my bag.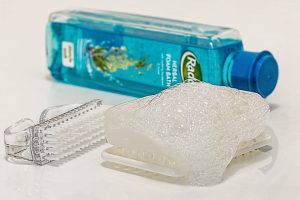 3. Hotel Samples. Those soap bars, shampoos, and shower gels you get in you bathrooms at hotels also make great additions to your travel toiletry bags. Always carry in your bag especially in cases where you are staying at an AirBNB or apartment hotel where there is no guarantee there will be any left for you.
4. Trusted Traveler.  Sign up for TSA Global Entry Trusted Traveler Program. Once approved the you pay $100 for 5 years. Benefits include not having to take off shoes or belts at security, and no need to take out laptops from carry on bags when you travel. Plus TSA provides expedited security screening by providing a separate PreCheck screening line. And upon return to US, the use of Kiosks to clear customs instead of long custom waits will speed up you international return travel. Some credit cards are even including the fee for the Global Entry program as part of the annual membership.
5. Travel Notifications. Call your bank or check the banks online site for international travel notification procedures. It's just wise to let them know what countries you plan to travel to so they don't deny you service.
6. If You Don't Ask. I learned this trick while waiting on line at a Doubletree hotel. When checking in (after making pleasantries with the staff at the desk) politely ask if they have any complimentary room upgrades available. The worse thing that can happen is they say no and the best is you get upgraded to a suite. Of course your chances of an upgrade increase if you are a member of their frequent traveler program.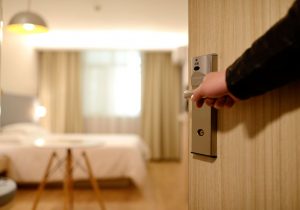 7. Detergent. I like to bring a small trial travel size box of laundry detergent with me. You can buy them at laudramat for 50 cent. This gives me the opportunity to wash a few items in the sink or bathtub in my hotel room. If you are in a warm climate and have a balcony the items will dry fast in the sun.
8. Medical Insurance. Understand what you are covered for from your medical carrier when traveling out of the country. If you don't have travel medical coverage many airlines offer inexpensive coverage when you book your trip. Other options to consider include AAA, and Allianz. Same goes for your credit cards. Paying for your airline tickets with certain credit cards may give you tons of benefits like lost luggage, trip delay, and cancellation insurance.
9. Rain. I know you hope for no rain on your holiday, but it happens. Don't get stuck, pack a plastic rain poncho. Buy them before you leave and pack them in your travel bag. They take up so little space and will cost you no more than a dollar. However, if you and forced to buy one on holiday I guarantee you will either have trouble finding one or it will cost you $12.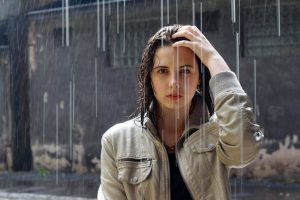 10. Pack a snack for your flight. Even if you decide to get something at the hotel or local airport before the flight or buy something on the flight, don't assume. I like to pack a protein bar at a minimum and a bag of nuts when I travel. On my last flight from LA to NY the only meals available for purchase were ham sandwiches; frozen solid ham sandwiches which the other passengers complained were not edible. Luckily I had my own snacks.
11. Bubble Wrap. On so many of my travel trips I bought fragile items as gifts or souvenirs and could not find packing material like bubble wrap in the hotel or local stores. After all there is a good chance you will buy gifts or souvenirs needing protection. An added benefit is you can use the bubble wrap to provide extra protection for your tablet in your checked luggage.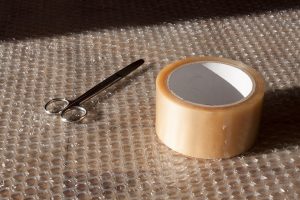 12. Scan a copy of the main page of your passport that has your picture and passport information. I keep it on my email server in a saved folder. Or you could put it in your Dropbox. This gives me access from my phone to my details. Also if I am traveling in a foreign country and lose my passport, it should speed up the replacement efforts. And/or give a copy to someone you trust so you can call them to get a copy of your passport.