Article originally appeared in www.wickedlocalhomes.com
When it comes to home improvement, it is often difficult to know what areas of our home we should spend our hard earned dollars on when it comes to renovation and upkeep. I'm sure you are no different than me when it comes to prioritizing projects. After I had completed nearly all of my interior projects, I had come to realize that I had all but neglected the exterior of my house and property. Maybe it's because I have many outdoor allergies or quite possibly it could be it's easier to tackle interior renovation projects. So a few years ago I started my research on home improvement projects that cannot only improve the value of your home but may also help you save money in other ways. The following are my findings and experiences
Curb Appeal, Curb Appeal, Curb Appeal
There is no escaping the fact that spending your renovation dollars on a well thought out landscape plan can really bring everything together on the exterior. If you are selling your house, real estate experts suggest you spend 10 percent of the value of your home on sprucing up the landscape. So if you are trying to sell your home for $700,000, that would mean you should spend almost $70,000 improving your landscape.
But experts also suggest spending $400 to $500 annually on projects related to the landscape could put you in a better position by the time you sell your home in the future. A strong healthy lawn always raises the appeal. And for those who do not have a green thumb, there are some great options.
There is a new grass seed blend called Pearl's Premium, that claims to save time, money, energy and water. Once established, the lawn doesn't need watering and grows so slowly that it only needs cutting once a month. The grass develops 12-inch roots making it drought-tolerant and only requires organic fertilizer to thrive.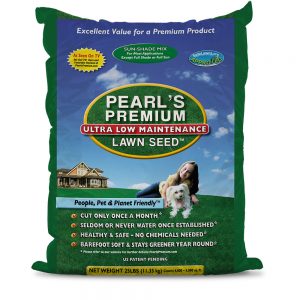 Lately, homeowners with a love of golf have installed putting greens on their property. A college friend of mine who lives in the city limits of Pittsburgh had artificial turf installed on their small culs-de-sac lot. They hired an expert to install the putting green to give them the perfect pitch to make the putting a challenge from all angles. A great complement to the artificial turf setting would be artificial vertical gardens to surround the green and lend privacy to busy street below. Not only does the artificial greenery require low maintenance, it will lower that water bill.
Deciding on Siding
After years of witnessing carpenter ants, carpenter bees and woodpeckers destroy the pine siding on my New England Salt Box Colonial. I looked into the value of replacing the siding. My costs came in right around the national average of $14,000 according to remodeling.hw.net. Their 2016 Cost vs. Value report also suggested siding replacement was one of the highest ranked home improvement projects. On average, homeowners were recouping nearly 77% of their costs at resale. In my case I opted for a harder cedar wood that makes it difficult for the carpenter bees to bore holes in the wood and often wears the beaks of woodpeckers so they do not hang around too long.
A siding choice gaining popularity is fiber cement. Fiber cement is a mixture of wood fibers, sand and cement but it manufactured to look and feel like natural wood siding or brick and stone. The beauty of this siding option is that it is relatively low maintenance and it is practically insect resistant.   It only needs to be painted every 12 to 15 years. The product also is not prone to rot or decay like wood especially in salty air zones. The downside is it costs nearly two to three times as much as vinyl or wood.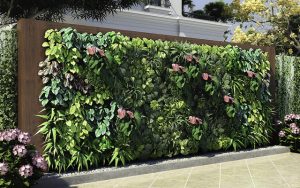 Replacement Windows
One thing to keep in mind is the order that you consider your exterior home improvement projects. Thankfully I replaced my windows first and then did my siding. I would never have guessed that the builder who constructed my house did not use standard size windows. The windows were actually in between standard sizes. My contractor had to get one standard size smaller than we planned so he could build-up the frame around the window. If I had put the siding up first, I would have had to hire a contractor to re-do the siding around all twenty windows that I replaced. So remember the measure twice cut once mantra can save you big during a renovation project.
But for some reason I couldn't get excited about replacing my windows. But what convinced me to take the plunge was the statistic that on average homeowners recoup over 70% of the value on resale. Now I realize we can't always think about resale when embarking on a home improvement project. It was the first winter energy bill after replacing my original windows with double hung energy-efficient saving glass that got my attention.