Hello Portugal, this is Stamford calling and we have our results.
On March 24, 2018 we held a Eurovision 2018 Preview party in Stamford, CT to watch and vote on our favorite countries.  This year we had quite an international viewing party representing Russia, UK, Peru, Belgium, Sweden and the Ukraine.  And since I lived a short while in Spain the the late 1980's, I am going to say we also had Spain represented.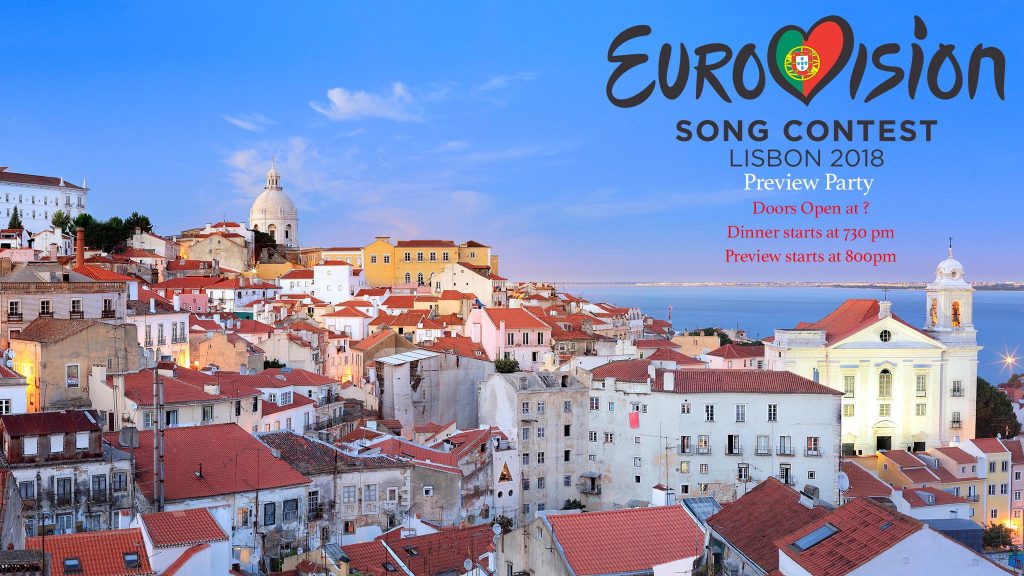 After streaming the official videos for each semi-final in our home theater, each viewing member had to pick 10 qualifiers for each semi. Then after viewing the second semi-final official videos, we watched the Big 6 official videos; Portugal, Spain, France, Germany, UK and Italy.  And then the hardest part of the evening began.
From the pool of qualifiers from each semi along with the Big 6, each viewer had to choose their Top 10 and assign points from 1-7 and then there 8, 10 and 12 points. After totaling all the votes, an overall 1-12 points was assigned to the group.
The way the voting tabulation worked is similar to Eurovision rules with one exception.   Instead of a "Jury" vote, the average of the betting odds boards from www.eurovisionworld.com were used in place of the 50% jury vote.  Therefore, 50% of the countries' total score would be from betting odds and the other 50% would be from the combined viewing party votes.
The Results
According to the preview party audience, the following countries would qualify for the final as set forth below in the charts: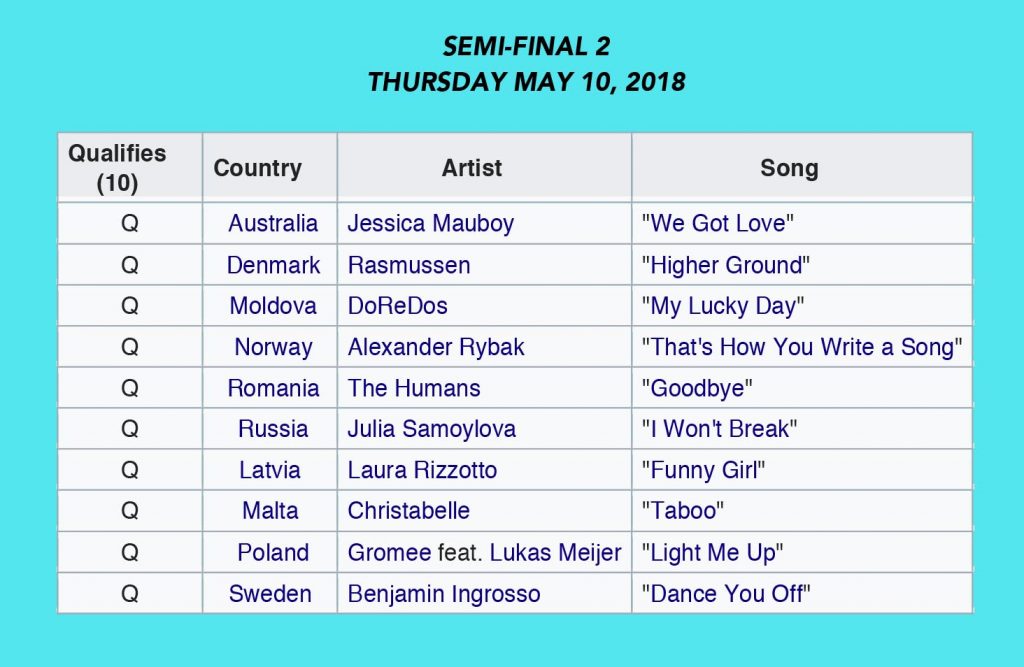 After the viewing party participants chose their top 10 countries based on projected qualifiers, their results were combined and points 1-7, 8, 10 and 12 were calculated. The results are below: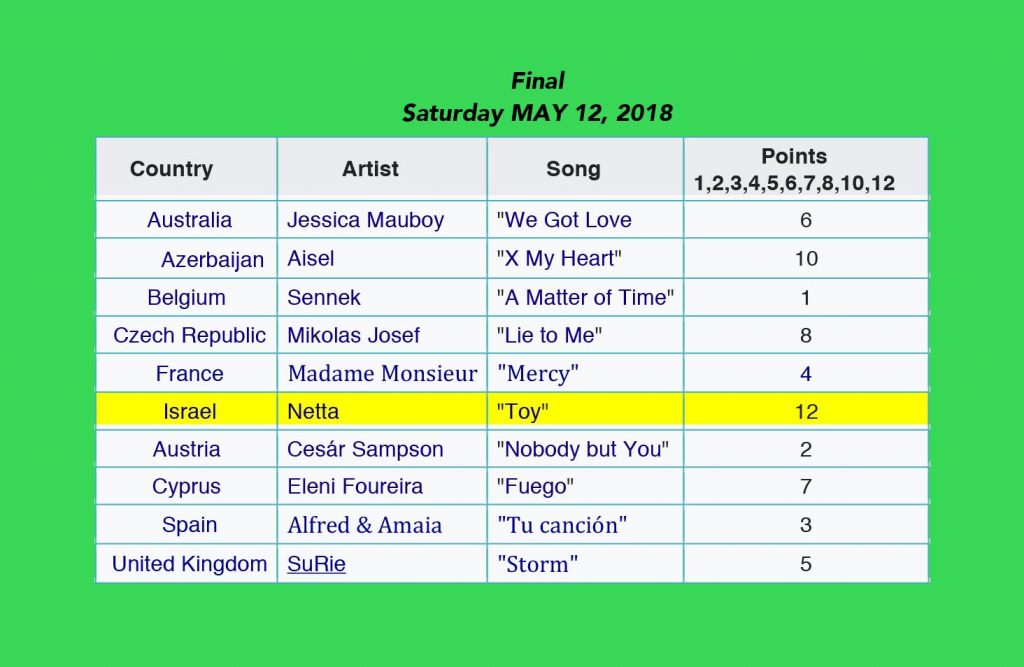 The group overwhelmingly chose Israel's "Toy" by Netta.
Betting Odds
To determine the betting odds vote totals, 1-12 points were assigned based on the top 10 betting odds favorites.  Eurovision World as of Friday March 23, 2018 listed the top odds favorites in descending order as the following: Israel, Estonia, Czech Republic, Belgium, Australia, Bulgaria, Sweden, Norway, Netherlands, and France.
Betting Odds and Viewing Party Results
After adding the betting odds points to the viewing party results, the overall voting results are below: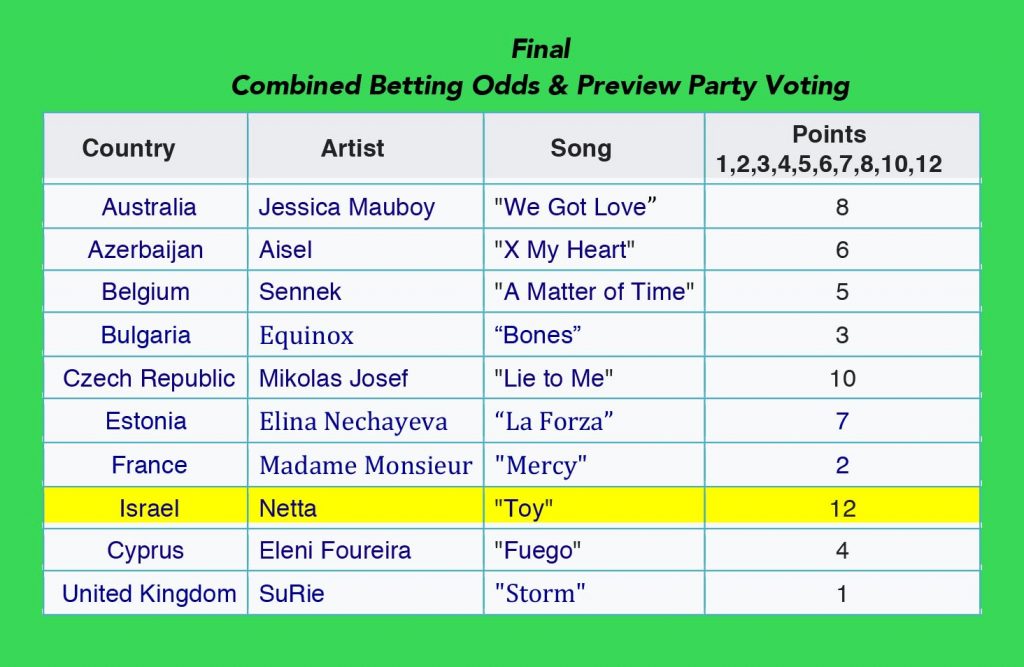 And no surprises here as Israel's "Toy" is projected to take the prize.
Note: In situations of a point tie (Azerbaijan and Estonia) and (Bulgaria, France and UK), final ranking was based on the country's position in the betting odds.